Plants never stop giving. Do not underestimate the value of plants around you. Peppyflora is here to foster buying fresh and ready plants online in India. Get bigger and better plants delivered through a safer and simpler process. Increase the number of plants in your house, provide proper plant care this season and you will reap the benefits for several seasons to come. We're with you in this. Peppyflora team propagates plants for living. We think like a customer to provide adequate service.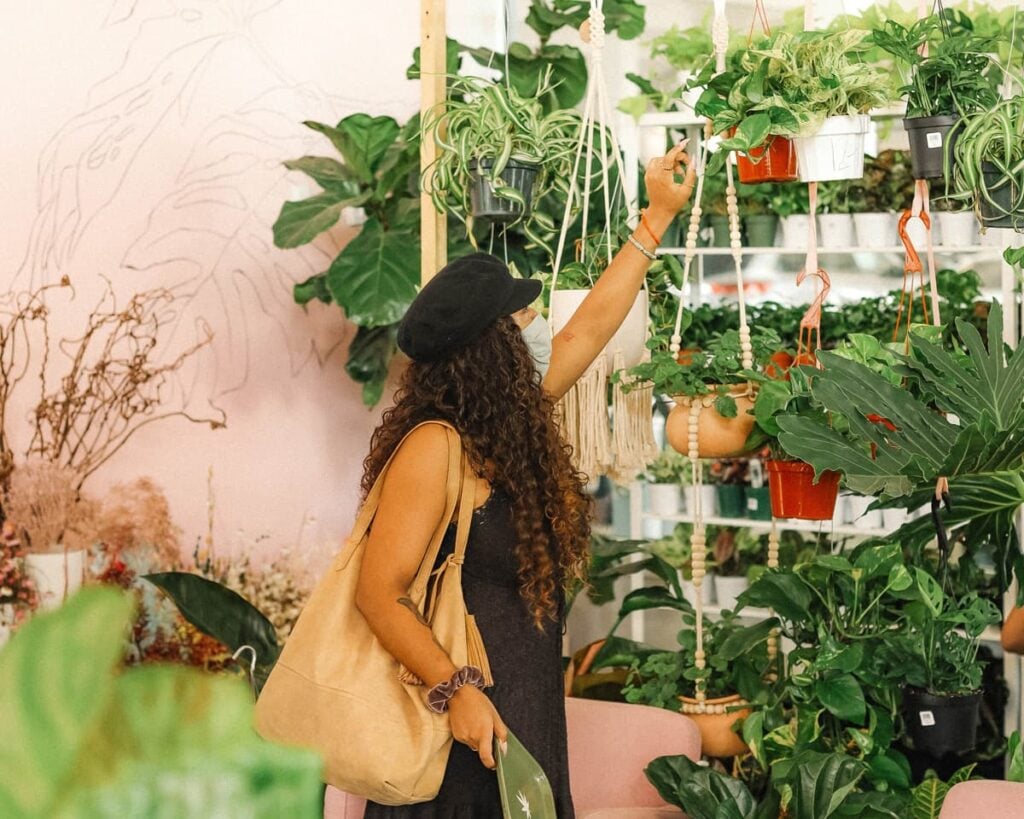 Our server matches 100% of the energy consumed by our operations with renewable energy and we maintain a commitment to carbon neutrality. We believe this is an extremely valuable benefit for the whole planet. We've also built peppyflora.com in such a way so that browsing it doesn't consume much data or drain the battery of your smart phone. For packaging we try to use as many recyclable materials as possible. The priority is to deliver your plant and pot safely, securely and without the mess.
Very nice experience
I have bought Anthurium along with several other plants. All plants are healthy, the packaging is very good. No damage whatsoever and the plants were intact. Prices are also very competitive. Will buy more from Peppyflora.
Very happy to receive a healthy plant
Birds nest anthuriums are already pretty rare to come by, let alone delivered in a healthy state, but I'm glad to say PeppyFlora sent us a healthy plant, in tip-top condition
Received beautiful plants
Plants arrived in perfect condition, well packed and it's been over a week now and they are doing well. Pertusa plant had 4-5 beautiful big leaves! Looking forward to buying more plants from Peppyflora
Excellent plant condition
Purchased the Chinese Fringe Flower from peppyflora to replace the one that I used to have. The plant arrived in good condition, the packaging was secure and stable. Re-potted the plant after keeping it in indirect sunlight for a few days. It is now thriving in the big pot. Hoping it will Flower this year, but may not till next year. Very happy with peppyflora for the excellent delivery.
Nicely packed healthy plant
I have purchased plants online but your plant and the way you had packed it was clearly apart from others. Only a plant lover can do this.
Happiness delivered!
My order of rare and exotic ZZ Raven was very promptly delivered and the quality of the plant and its packing was awesome ! Many thanks team Peppyflora!
Healthy plants, packaging and delivery
Thanks to peppyflora team for Healthy plants, good + thoughtful packaging and on time delivery. We are yet to see the plant and flowers bloom, will be in touch with peppy team.
Well rooted and healthy!
It was a single leaf showing signs of new growth but well rooted. They also helped track my package and ensured that it was delivered safely and on time 😊 Can't wait for it to grow! Thanks 👍🏽
Cute and as shown in the picture
Received the plant in good condition. Happy to have got it.
Wonder how old this one is!
Pleasantly surprised
Packed perfectly, delivered safely, and the plant was in good condition.
Happy with the plants!
I bought a Mamei from them and it was parched on arrival. All the leaves had yellowed and were on the verge of falling off. I showed them the plant and they gave me a new one which fortunately came in much better shape. This was a great experience as I have been told on other websites to wait for a month before contacting customer service for a replacement of a dead on arrival plant.
Rare Find
Healthy plant received with 2 leaves and 3rd budding...!! Nice packaging. Keep up the good work team and looking forward to buy more rare plants from you.
Good Luck!! 🙂
Beautiful, nice and healthy
Beautiful plant was delivered. The plant had two beautiful big leaves. Still doing nice . Thank you peppy flora for sending my wish list plant. Hope to get some other beautiful plants from you.
Beautiful plant, packed so well
I was extremely impressed with the packaging. The plant didn't even look like it had any packaging stress. The plant was healthy plant in great condition. Absolute value for money.
Gorgeous, healthy plant
The plant came very well packed, with the soil still moist. It is very healthy and new growth can be seen. I have every confidence that it will adjust well and grow in my home. I also checked for pests, especially mites and there are no signs of them. Highly recommend purchasing this! The plant arrived on Christmas Day! Thank you Peppyflora!
Easily order products through our flawless system.
Receive peppy plants directly form the growers.
Submit your valuable feedback on recent purchase.
Share images of your houseplants and exchange tips.